Dublin, Ohio, is a vibrant suburb of Columbus that is brimming with community spirit and a wide variety of things to do, including numerous special events and festivals throughout the year. Some of the area's activities include a Dublin Area Art League Art Stroll, wine tastings, and kayak rides. There is a plethora of places to eat, from casual to fine dining, with an array of diverse menus.
The historic town of Dublin, which is situated on the Scioto River, features 19th-century architecture adorned by limestone fences along brick sidewalks and emanates the vibe of its namesake in Ireland, from emerald golf courses and local pubs to celebrating one of the nation's largest Irish festivals.
One event that makes Dublin, Ohio unique is its Irish Fairy Door Trail, where you follow the path on your trail guide with your passport through Historic Dublin, Bridge Park, and to a dozen businesses to find each resident fairy. After your self-guided tour of the 12 participating businesses, you can trade-in your passport at the Visitor and Information Center for a free tee-shirt.
Education
Most of the students living in Dublin that attend public schools are governed by the Dublin City School District, although the Hilliard City School District runs one school in the city limits.
In Dublin, there are fourteen elementary schools, four middle schools, and three high schools.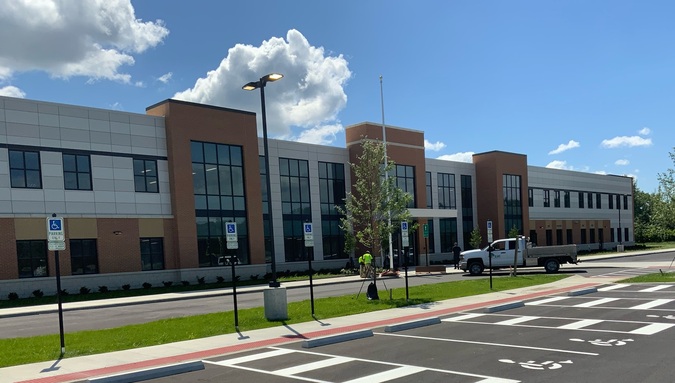 There are several secular and religious private schools in Dublin and surrounding areas, including St. Brigid of Kildare Catholic School and St. Brendan School.
For higher education, within 50 miles, there are 39 colleges, universities, tech, and trade schools, including Ohio State University, Ohio Business College Columbus, Otterbein University, American Institute of Alternative Medicine, and more.
Homes for Sale in Dublin
The Climate
The sun shines its golden rays on Dublin, Ohio, about 176 days per year, generating high summer temperatures in July of about 85 degrees, perfectly suited for enjoying the community's myriad outdoor activities. The national average for sunshine in a year is 205 days.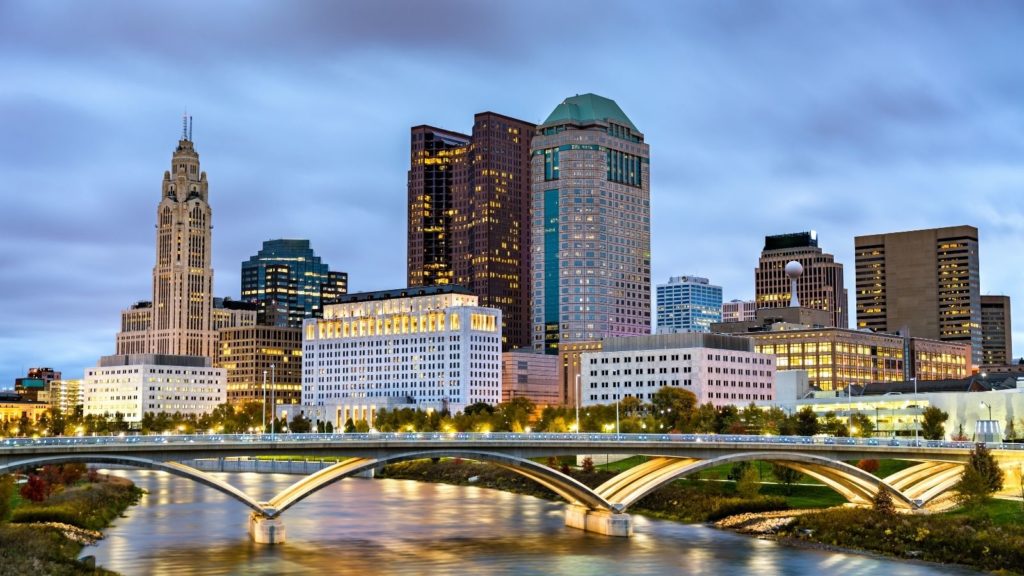 Where the U.S average for rainfall is 38 inches, Dublin tracks 39 inches annually. The U.S. average for snowfall is 28 inches, and Dublin slides in below that at 23 inches of the white powder per year. Altogether, there are about 134 days each year when precipitation in Dublin can be measured.
Winter low temperatures hover below freezing at just 21 degrees.
Living In Dublin
Dublin spans 21.1 square miles in the 43017 and 43016-zip codes in Franklin, Delaware, and Union counties. Among its nearly 50,000 residents, the median household income is estimated at a comfortable $145,531, more than twice the state's median household income of $58,642.
The area's top employers include Cardinal Health, OhioHealth, Dublin City School District, CareWorks Family of Companies, and Fiserv. The community is also home to The Wendy's Company.
There's an eclectic combination of architectural styles, sizes, ages, and price points of homes throughout Dublin. The median home value in the affluent community is also more than twice that of the state, coming in at $439,806 compared to $157,200.
Transportation
One of the draws of living in Dublin is its trails for walking and biking, 77 miles worth that connect the city. The Dublin Link is a bridge that opened in the spring of 2020 for pedestrians and cyclists.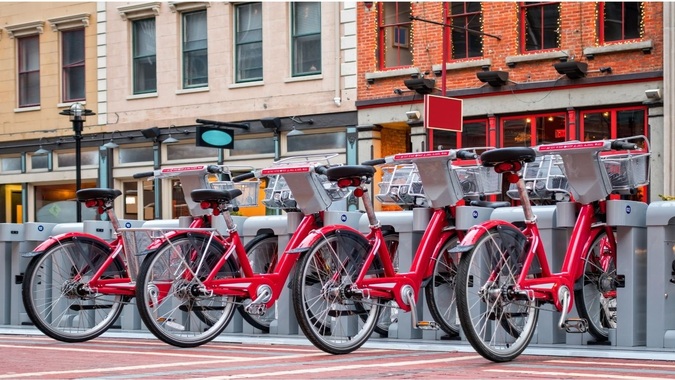 The Central Ohio Transit Authority, also known as COTA, provides public transportation on bus routes 33 and 73 in Dublin for service to parts of downtown and the Bridge Street District as well as service from downtown Columbus.
Flying in and out of Dublin is done via the Port Columbus International Airport or the Rickenbacker International Airport, both less than 30 minutes from the city.
Conclusion
Dublin is a prosperous community in Ohio that offers excellent schools, parks and trails, transportation, recreation, entertainment, dining, shopping, and more.
Historic in nature, many of the buildings in the area have earned their position on the national register of historic places and have been reimagined to house modern businesses, shops, and boutiques.
There's a great combination of older homes and newer houses, with a selection of sizes, styles, and price points.
When you're considering living in a bedroom community of Columbus, ask your agent about the benefits of living in Dublin, Ohio.
Have Questions? Ask Dina!
Give Dina Buck a call today at 614-395-5123 to learn more about local areas, discuss selling a house, or tour available homes for sale.