Hilliard is a small city with a farm-like feel west of Columbus. The area is infused with beautiful parks and green spaces, well-respected schools, and community spirit made evident in the array of community events. There's also a wide variety of things to do for people of all ages.
Hilliard was established by farmers in 1852. Soon after, it became the heart of the growing area's farms as the hub for incoming and outgoing crops.
Today, the community of thousands celebrates numerous special events throughout the year, such as Fourth of July festivities, Franklin County Fair, Old Hilliardfest Art and Street Fair, Celebration at the Station, Earth Day, Old Hilliard Fest, a fall festival, and a holiday tree lighting ceremony.
The gem of the community is Hilliard's Station Park, featuring an amphitheater, splash fountains, and outdoor cafe tables. The park sits where the old railroad station was, as well as the original Hilliard Town Square.
Education in Hilliard
The public schools in Hilliard, recognized for their high academic achievements and spirited athletics, are governed by the Hilliard City School District.
Within the district, there are 14 elementary schools, three middle schools, and three high schools.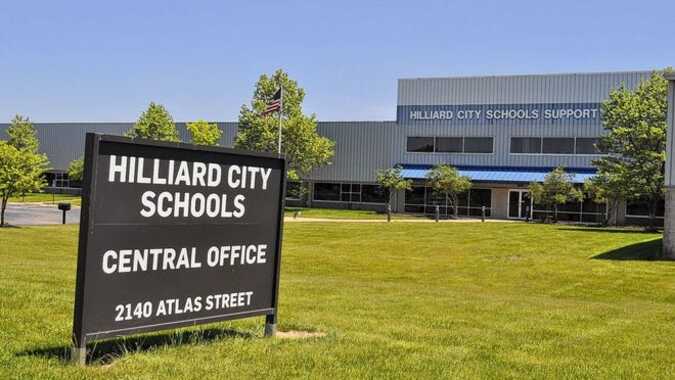 The area is also home to Sunrise Academy, a k-8 Islamic school, and Saint Brendan School, a K-8 Roman Catholic school. There are also numerous parochial and secular private schools surrounding Hilliard, including Columbus.
It's easy to access higher education near Hilliard, with more than 40 colleges, universities, trade schools, and technical schools within 50 miles of the city, including Mount Carmel College of Nursing, Ohio State University, Columbus State Community College, Franklin University, Columbus College of Art and Design, and more.
Homes for Sale in Hilliard
Parks and Rec
Hilliard has an extensive network of parks, facilities, pools, and programs for its residents to enjoy. In addition to the city's 25 developed parks and three municipal pools, there's an array of sports for all ages, including adult volleyball, softball, and pickleball. There's also a community garden.
Hilliard is also home to the seven-mile-long Heritage Trail.
The Climate in Hilliard, Ohio
Hilliard aligns itself pretty well with the national averages for rain and snow. The national average for rainfall is about 28 inches, and Hilliard records an average of 39 inches of rain. As for snow, the country's average is 28 inches, whereas Hilliard gets 22. Collectively, precipitation can be measured in the city for approximately 136 days per year.
Low winter temperatures in January fall below freezing to 21 degrees.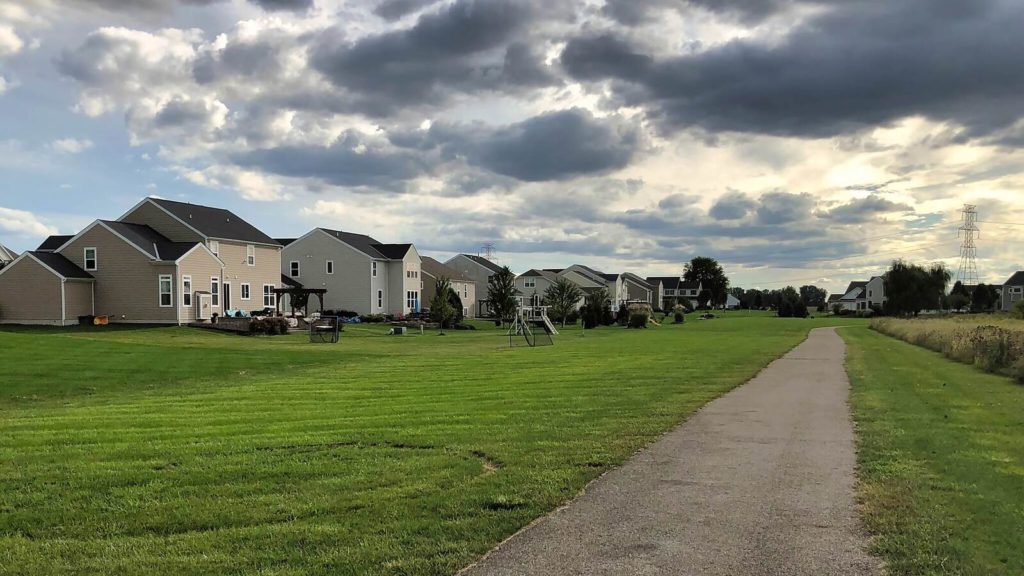 The sun shines on Hillard around 176 days per year, which is fewer than the national average of 205 but creates ideal temperatures for enjoying the myriad of outdoor activities throughout the area.
High summer temperatures in July stay comfortably below 100 at 85 degrees.
Living in Hilliard, Ohio
Hilliard encompasses an area just a touch over 11 square miles in Franklin County, Ohio's 43026-zip code. The city is home to a population of 36,534, with a comfortable median annual household income of $102,349, compared to the state's median household income of $58,642.
Hilliard has various housing styles, sizes, and price points, from quaint, older, nostalgic homes with character to modern new construction with all the bells and whistles. Houses in the area hold median values of $296,738, significantly higher than Ohio's median home value of $157,200.
Transportation
From 1863 through modern-day, from horse-drawn streetcars to sleek, modern buses, there have always been convenient modes of transportation in Hilliard.
The greater Columbus area and Central Ohio are serviced by Cota, the Central Ohio Transit Authority, providing transportation to more than 1.2 million people and tracking 19 million trips in a year.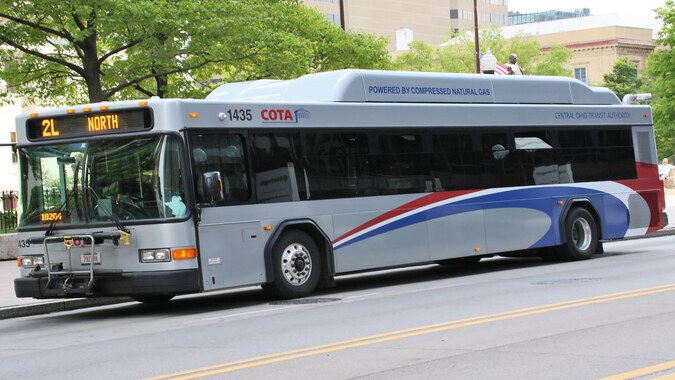 Rideshare services are available throughout the area.
Air travel is accommodated by Port Columbus International Airport 20 miles from town, o Rickenbacker International Airport, just 24 miles away.
Conclusion
Hilliard, Ohio, in Franklin County, is a thriving, affluent community enriched by fantastic schools, a plethora of parks, and ample things to do. It's close enough to Columbus to access a wide array of amenities and creature comforts but is also far enough away to have its own unique flavor, still influenced by elements of farm life.
When you're looking for your next Ohio home, near but not in Columbus, ask your real estate agent for more information about living in Hilliard.
Have Questions? Ask Dina!
Give Dina Buck a call today at 614-395-5123 to learn more about local areas, discuss selling a house, or tour available homes for sale.